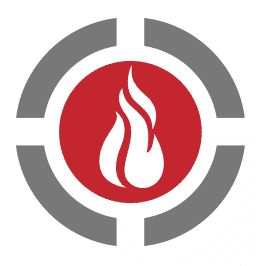 DynaFire has had a fantastic 2015, and we are closing it out wth a bang! Not only have we continued to provide our clients with quality Fire & Life Safety throughout the state of Florida, but the addition of our Fire Suppression Division has made us truly Full Service. Full Service! We are the Fire & Life Safety equivalent of Amazon Prime. One place, everything you need, quick turnaround. If we threw in 16 miscellaneous items that you had no intention of buying when you called, we would practically be the Super Target of Safety.
Yes, 2015 has been a real winner for DynaFire. We have gained some fantastic clients as well as worked on several impressive new construction projects. Stop by our Portfolio & Markets tab to see more about that. We have hired 40 talented employees and grown our fleet by 22 vehicles, all to offer the very best in Fire & Life Safety to our new and existing clientele. Add all that to our total rebrand and fancy new website and we are feeling pretty good about what 2016 has in store for us.
With roughly two weeks left in 2015, we plan to celebrate our 11th birthday (feel free to sing), enjoy all the holiday festivities and continue to service our clients so they may enter the New Year with peace of mind. How can we get all that done in 2 weeks, you ask? Why do you think we had to hire so many great people!?
From our DynaFire Family to yours, have a safe and happy Holiday season.