History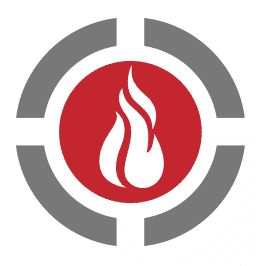 DynaFire incorporated in 2004 with the solitary mission of providing alarm system solutions to commercial facilities located in Central Florida. We began with two employees and as of now, employ over 200. Today, DynaFire has 7 offices across the state providing the highest quality of fire alarm, sprinkler, security, and suppression systems available. It is our mission to provide a full suite of Life Safety Services. From Design to Monitoring- DynaFire's commercial fire services are designed to protect people, property, and business.
Early on, our reputation developed quickly as a designer and constructor of complex fire alarm systems. By offering clients highly trained NICET certified technicians along with access to quality products, DynaFire became the largest Notifier distributor in Florida and has maintained that position for the last four years. As construction projects were completed, DynaFire services grew to include monitoring and test and inspection services.
After four years of developing DynaFire's construction reputation, our service base expanded beyond the projects that held DynaFire fire alarm systems, essentially creating our Service Department. This change to our business model opened doors to a whole new client base. In line with DynaFire's standard of high-level service and skill, we sought out a better form of monitoring to offer new and existing clients. This lead to the creation of our wireless fire-monitoring network, DynaNet.  Three years into developing the network, AES claimed we had built the largest fire alarm only network in the nation.
DynaFire's service department has grown alongside the construction department, both creating business for the other. As a result of our multi-service success, clients began requesting additional solutions.  In response, we developed the fire sprinkler department. After three years of cultivating the fire sprinkler business and incorporating the DynaFire standards of high-level service and skill, the natural progression was to create a fire suppression department.
In 2015 we developed the suppression department. As with previous DynaFire expansions, we have brought in highly trained technicians and the best possible products to offer our clients. We strive as much today as we did eleven years ago to grow our suite of Life Safety Services. We have found that steady expansion with the end goal always being better service to our clients, has made DynaFire an exceptional fire & life safety company.
Now, DynaFire is a Full-Service Fire & Life Safety organization offering commercial fire services from the Panhandle to the Keys.
CORE VALUES
Company Vision = Core Values + Envisioned Future
DynaFire is a company that provides a means for employees to earn a reasonable and comfortable living. A company where an employee feels respected and protected by colleagues and management. A company that promotes professional growth with the ability to earn the best Income In the markets that DynaFire serves.
DynaFire's Employees shall take personal responsibility to complete their job. Failure is not justified by excuses. Bridge-building between departments and other employees is an imperative guideline. A passion for excellence guides an employee's daily compass.
Let nothing interfere with what is right for the customer. Demonstrate a Heart for Service.
Give the customer a fair deal. Do not maximize short-term profits at the expense of building enduring relationships.
Look for ways to make it easier to do business with us.
Communicate with the customer. Answer all customer calls daily.
Search for ways to be the low-cost provider by being the most knowledgeable of our products, services, laws, trends, and competitive influences in our industries.
Always say "Thank You."
Envisioned Future:
To be the largest provider of fire alarm monitoring in the South East.
To educate all influences of our DynaNet product.
To build the most secure and robust monitoring network in each market.
To continuously strive to better our remote monitoring processes.
To constantly keep a lookout for new monitoring opportunities with current and potential clients. Arm them with the knowledge that DynaNet is capable of monitoring all commercial life safety &security equipment that is designed with monitoring capabilities.
Shape the industry with good personnel, who are recognized and evaluated as being the "Best and the Brightest."
To implement a process of installing tangible mechanisms to measure DynaFire, Inc.'s progress toward "The Big Goal."
Awards & Recognition
Our mission is to offer the best service in the industry along with the very best products on the market. Protecting people, property, and business throughout the state of Florida has been the mission from day one- we at DynaFire are honored to have been recognized for living up to those standards.
Notifier Diamond Award- 2008, 2009, & 2014
Inc.com's 5,000 Fastest Growing Companies in America 2009
Voted Florida's Best Company to Work for in 2009
Seminole County Chamber of Commerce Outstanding Contribution to Economic Growth in Seminole County 2013 & 2014
Orlando Business Journal's Fast 50- 2014 & 2015
ACG Orlando Smart Awards- 2015 Finalist
SDM Magazine- 2015 SDM 100- ranked #50
GrowFL- 2016 Florida Company to Watch
Orlando Business Journal's Golden 100- 2016
Community Outreach
Being a family-owned business, we take pride in participating in many local Non-profits and community events throughout the year. It is an honor to work closely with several of Florida's finest organizations.
Allie's Hope Annual Golf Tournament
Christian Sharing Center
Habitat for Humanity- Antigua Bay Project
Outreach and sponsored performances at Burn Units throughout the state of Florida