Since 2004, DynaFire has been providing fire inspection services across the state. Is your facility due for an inspection?
As a full-service fire inspection company, DynaFire is able to provide mandatory fire inspection services to all of our clients' essential protection systems. If you aren't sure when your last inspection was, contact us and we'll walk you through the steps to assess your last appointment.
When you work with DynaFire, you also get access to our client portal, DynaLink. Through DynaLink, you're able to reference your service history, job types, manage several business locations and review deficiencies and quotes. We aim to make it easy for you to access all of this essential information at your fingertips.
Our technicians are NICET certified and trained to provide fire inspection services to many different brands of equipment. Through our high-level training and extensive knowledge of residential and commercial fire alarms, residential and commercial fire alarm installation, sprinkler and suppression systems, we endeavor to be the only vendor for all your life and property safety needs. We're well aware of the mandates put in place by the NFPA to ensure code compliance and safety throughout your property.
SCHEDULE YOUR INSPECTION WITH US

Test & Fire Inspection Services
Back Flow Preventers
Service Fire Pumps and Fire Hydrants
Wet, Dry, Pre-Action, Deluge, and Foam Sprinkler Systems
Clean Agent or Waterless Fire Suppression Systems
NFPA 25 Inspections, Testing and Maintenance
NFPA 10 Inspections, Maintenance and Repair Service
Quarterly Testing and Inspections
Annual Testing and Inspections
BDA Systems
Emergency Communications Systems (ECS)
Mass Notification Systems (MNS)
Aspirating Smoke Detection
Complete Line of Notification Devices
Complete Line of Alarm Systems
Security Systems
And more!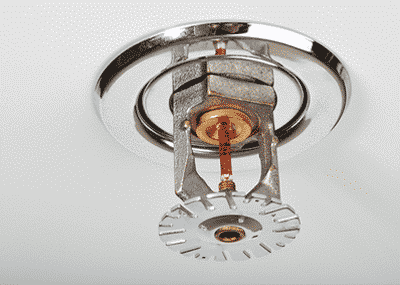 Schedule An Appointment With Our Fire Inspection Company
As a fire inspection company, DynaFire is capable of providing testing and inspection services to any commercial fire system. If you did not see the solution you were looking for, fill out the form below to schedule an appointment! If it's Fire & Life Safety related, we can assure we can help.

Emergency Services
DynaFire fire protection services are available for 24-hour emergency support. Call for immediate assistance during non-business hours.
407-830-6500