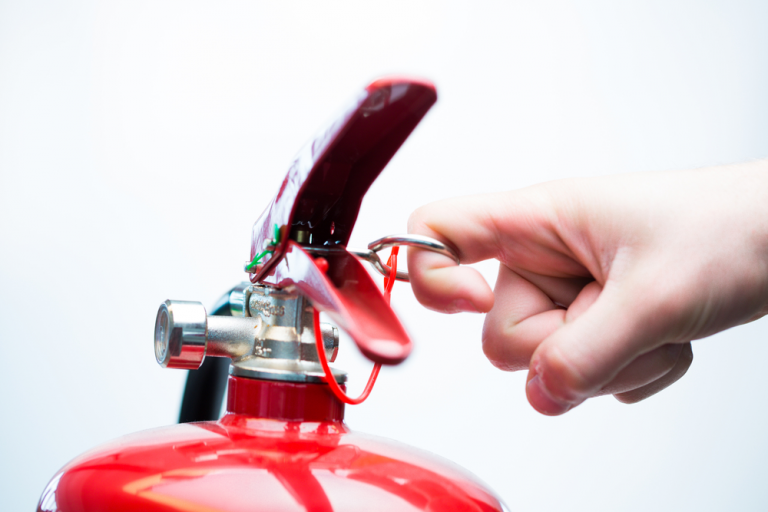 When is the last time you really thought about your extinguishers? Hopefully since your last inspection! We're the Jacksonville fire extinguisher maintenance company you call when that time comes.
As a business owner, it's important to understand your role in maintaining your safety equipment. According to the NFPA, as much as 30% of portable fire extinguishers in use are not in good working order. For a Fire & Life Safety company, that's a little unsettling to digest. Knowing that when you work with us, we make it our priority to ensure your systems are functional and code compliant. 
If you're looking for a Jacksonville fire extinguisher maintenance company for any of the following instances, let us to take one more thing off your plate.
1. Your Extinguisher Has Moved Locations 
If you recently moved office locations or rearranged your current space and gave your extinguisher a new home, there's a chance that it could have inherited some damage along the way. Oftentimes, fire extinguisher damage or deterioration can occur internally, such as corrosion to the aluminum or steel that can weaken the integrity of the cylinder over time. 
2. Your Extinguisher Has Been Blocked By Equipment 
Consider this a friendly reminder to check and see if your fire extinguisher is easily accessible. When office equipment or other obstacles are in its path, it can cause serious delays in the event of an emergency. And you already have only seconds to react during one of these situations. 
If this instance is one that resonates with you, can we assume that your system may also feel a bit neglected? We aren't here to judge, but these systems experience wear and tear over time, and it's important to avoid the possibility of fading, illegible maintenance labels coming into play.
3. Your Extinguisher Could Use Some TLC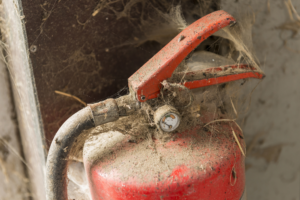 As a Jacksonville fire extinguisher maintenance company, we've seen it all. That's why we're willing to handle your Fire & Life Safety systems from start to finish. We offer inspection, maintenance and repair services as needed per manufacturer standards and NFPA 10. 
Our Annual Extinguisher Maintenance includes a thorough examination of the system to determine if physical damage or condition will prevent its operation. Our 6-Year Maintenance service follows the manufacturer's service manual and NFPA 10, which consists of stored-pressure fire extinguishers that require a 12-year fire extinguisher hydrostatic test to be emptied and subjected to the applicable internal and external examination procedures. If any errors occur, our DynaFire staff will service it accordingly. 
If a Jacksonville fire extinguisher maintenance company is what you need for peace of mind, when can we get started? Contact us today to schedule an appointment!