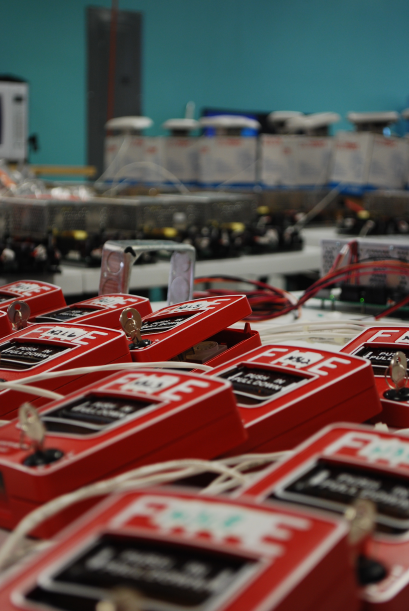 Whether you're looking for maintenance, inspections or monitoring, we can be your go-to Melbourne fire alarm service. Here's how we can help.
Next time the office party gets a little too wild and fire alarms accidentally become a party foul, we can be the company you call to get things back in order. And we wouldn't mind an invite for future get-togethers. Here's why you could use a Melbourne fire alarm service.
For Maintenance 
Is your fire alarm raising concerns? Our NICET trained technicians are on-call 24 hours a day to be of service when you need us most. Whether performing routine maintenance or responding to a complex matter after hours, our technicians have the skills and expertise to address and resolve issues efficiently. 
You never know when a problem with your fire alarm system could arise and you never know when you're going to need it to be working at its fullest potential, so it's important to have a Melbourne fire alarm service you can rely on at all times.  
For Test & Inspections 
As a full-service Fire & Life Safety company, we provide mandatory inspection services to all of our client's essential protection systems. Regardless of your system's distributors, our technicians are knowledgable about all major systems and can assess yours accordingly. 
We provide Annual Commercial Fire Alarm Testing, Quarterly Commercial Fire Alarm Testing, Smoke Detector Sensitivity Testing and Deficiency Corrections. If you're unsure of the services you need, you can give us a call and we'll walk you through the steps to determine the process from your last inspection. 
For Monitoring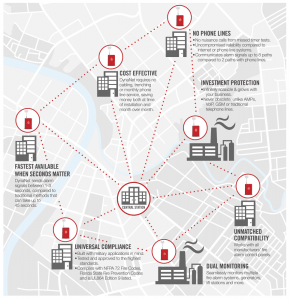 If you're looking for a Melbourne fire alarm service that will go above and beyond to monitor your property, you found us. DynaNet is our branded wireless mesh network that provides fault-tolerant, end-to-end delivery of alarm signals for fire and security systems. Through rigorous testing, and UL and NFPA requirements, this system is guaranteed to provide your business with safety solutions that will protect you for years to come.  
While we are a Melbourne fire alarm service, we're so much more than that. Allow us to be your go-to source for all your Fire & Life Safety problems. Contact us today to get started!