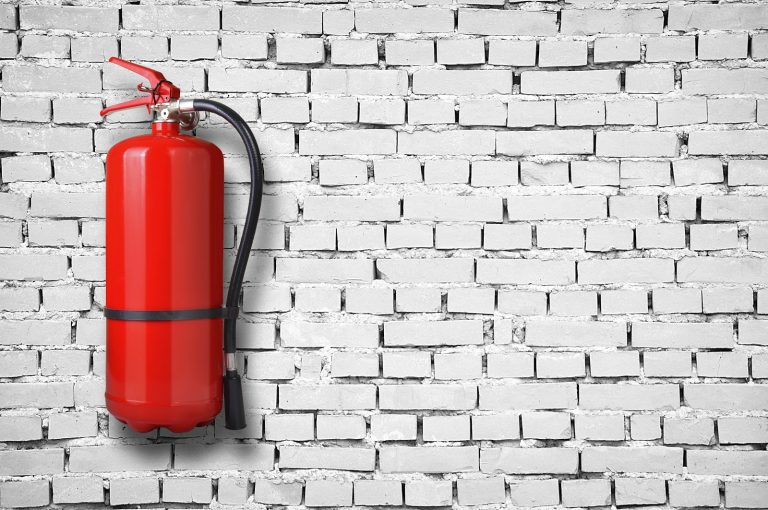 If you've been searching for a fire extinguisher inspection near me, look no further. DynaFire guarantees superior customer service and fast response time for all of our Fire & Life Safety services.
Are you looking for a 'fire extinguisher inspection near me?' Well, at DynaFire, we have been inspecting fire extinguishers for over 16 years. You know what fire extinguishers are (at least we hope you do), and the chances are you also know how to use one, but have you ever had to schedule an inspection for one? If not, here are some tips to help you schedule your next inspection.
Contact DynaFire
DynaFire has been providing testing and inspection services to the Central Florida area since 2004. If you need to schedule a 'fire extinguisher inspection near me,' contact us today. We have six offices throughout the state, making us easily accessible from multiple different locations. Plus, we offer DynaLink – an online scheduling and billing software – to all our customers. This makes it extremely convenient for you to schedule an inspection when you need it. Don't worry…you can thank us later. We're all about making Fire & Life Safety as straightforward and painless as possible. 
Proper fire extinguisher testing and inspections are essential to making sure your extinguishers work, should you ever need them. For instance, a small kitchen fire can spread quickly and get out of hand before you even know what's happening. Knowing that your fire extinguisher was recently tested will bring you peace of mind when you need to use it. It's kind of the whole point of having them, right? 
Scheduling Made Easy
Our team here at DynaFire understands that your day-to-day business priorities probably don't include fire extinguisher inspections. We get it. Not everyone loves Fire & Life Safety as much as we do! That's why we commit to providing multiple time options so you can choose what works with your schedule. Simply give us a call or send us a message to schedule your appointment.
We have inspected, designed, installed, and maintained systems for thousands of customers over the years and worked on a wide variety of projects, including World of Beer, Amazon Project Garden, Jaguar of Orlando, the Citrus Bowl, and many others. Our goal is to make scheduling a 'fire extinguisher inspection near me' as easy as possible for you.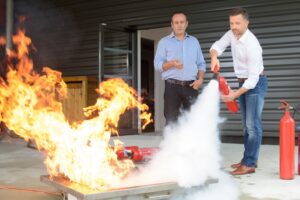 Ready To Schedule Your Inspection?
The next time you need to schedule a 'fire extinguisher inspection near me,' call DynaFire first. We are an award-winning Fire & Life Safety company located in Central Florida, and we'd be happy to service all your fire needs, from fire extinguisher inspections to design, installation, monitoring, and maintenance.
When you are ready to schedule your next inspection, you know who to call!