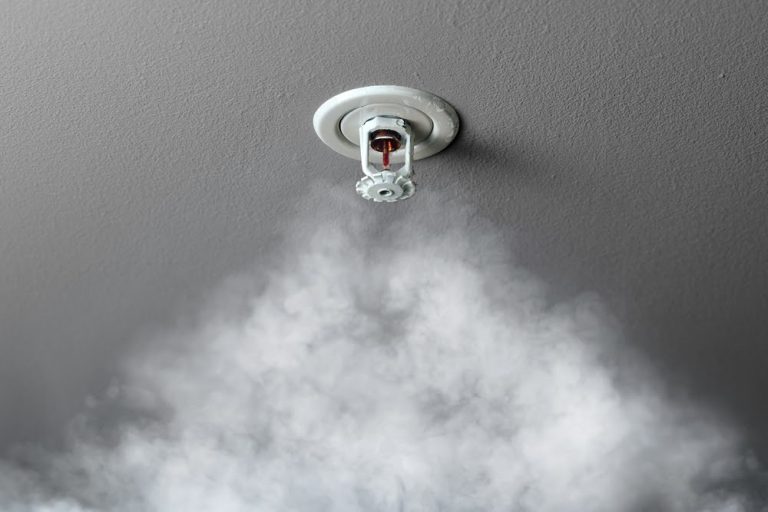 Do you need an Orlando fire sprinkler repair? Here's how to tell and what our process is to get it fixed.
In Florida, NFPA 101 states what buildings need to be sprinkled. If a property is required to have a sprinkler system, NFPA 13 dictates how Fire & Life Safety companies like ourselves are to install and maintain it.
It's critical that every aspect of Fire Safety is consistent–no matter who is assessing or installing the system. That's why there is a national standard, NFPA 13, that established the conditions and procedures for installing fire sprinkler systems. 
Whether you do or don't maintain your Fire Safety system, there are a few signs that may indicate that you need an Orlando fire sprinkler repair, including:
Broken or loose sprinkler heads (Damaged)

Fire sprinkler leak

Tripped alarm
Our Process for an Orlando Fire Sprinkler Repair
If you think that you're in need of an Orlando fire sprinkler repair, we can help. Here's our step-by-step process:
Step 1: Make an Appointment
The first step is to schedule an appointment with us via phone or this contact form.  
Step 2: Assessment of Your Last Inspection
Next, our seasoned technicians will asses your last inspection and determine what was involved. Then, they'll perform a survey to determine the plan of action for the repair.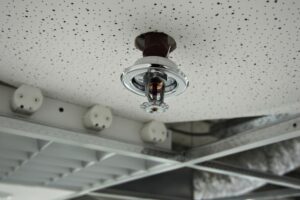 Step 3: Perform A Fire Sprinkler Repair
Once the previous inspection and current damage is assessed, our technicians will repair your fire sprinkler.  It's our priority to ensure your systems are NFPA 25 and NFPA 72 compliant, and we'll work as fast as we can do to get your system back on track. 
Moving forward, we can help you stay current with your reports, appointments, and inspection information.
Wet, dry, pre-action, deluge, and a foam-all commercial building fire sprinkler repair can all be handled from start to finish by DynaFire's expert technicians.
If your commercial building is in need of a fire sprinkler repair, follow these steps and give us a call. We're happy to be your go-to source Fire & Life Safety source.