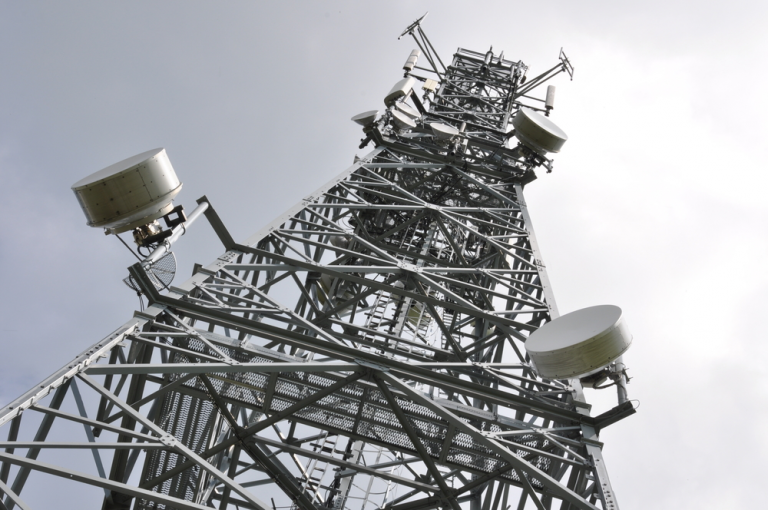 BDA communication systems were designed for first responders, but they are quickly becoming a necessity for the future of businesses. Here's what you need to know!
Have you ever been at the office and had trouble sending that text message or receiving a phone call? Now imagine that same scenario, only it's emergency responders who can't get service to ask for additional help during an emergency. That's where BDA communication systems come into play. 
These Bi-Directional Amplifiers (BDA), also known as Distributed Radio Systems (DRS), allow first responders access to reliable communication in a timely manner–here's how. 
The Communication Problem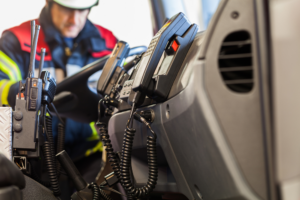 Every solution originates from a problem and Emergency Response Communication Enhancement Systems (ERCES) stemmed from first responders losing communication inside buildings with naturally weakened radio signals, such as concrete and metal structures.
That's a big problem in emergency situations as it delayed necessary emergency assistance which perpetuated property damage and injuries.
One thing became very clear–the dead zones in concrete and metal buildings had to go. 
The Solution: A BDA Communication System 
The solution to the dead zones was a Bi-Directional Amplifier (BDA) System which works by boosting signal reach and enhancing the radio frequency signal coverage, for public safety radios, in these buildings. 
BDA communication systems make two-way communication for first responders to call for back-up in these structures possible. 
They have been so valuable for emergency response in large buildings that radiofrequency surveys are being conducted by DynaFire technicians and other specialists to determine if buildings will require one in the future. 
How A BDA Communication System Works
Step 1: The BDA system searches for the wireless signal that's most frequented throughout your building. 
Step 2: Once located and captured, the BDA system amplifies and redistributes it to provide maximum exposure. 
Who Needs A BDA Communication System?
Most buildings benefit from installing a BDA communication system; however, the most common include airport terminals, apartments, schools, stadiums, and hospitals. 
Essentially, any building where two-way communication is necessary for first responders, maintenance or security personnel is where a BDA system should be installed. 
Below, are three simple questions to ask yourself to help you determine if investing in this life-saving device is right for you. 
Question 1: Is your building inspected under local ordinances or does it require a public safety permit?
Question 2: Is your building new or being renovated?
Question 3: Does your building require constant two-way communications between first responders, maintenance or security personnel?
If you answered yes to at least one of those questions, then your building could benefit from a BDA communication system. 
Would You Rather be Safe or Sorry?
It's better to be safe rather than sorry, and investing in a BDA communication system is one way you can easily play it safe and invest in the future and safety of your business, employees and first responders–and we can help!
We can provide your business with reliable Fire & Life Safety systems that can be your backbone when even the toughest situations occur. Contact us today about your BDA needs!