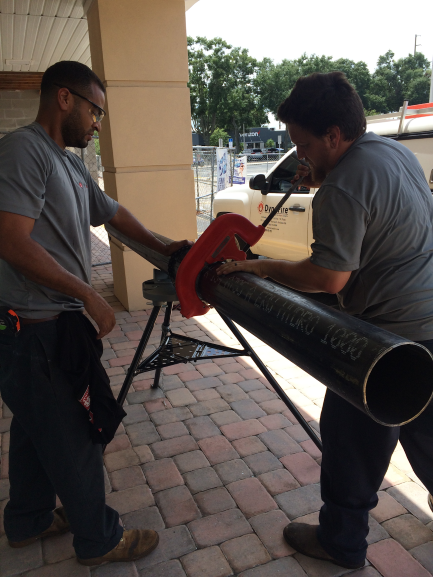 Searching for fire protection companies near me? Find out why we're your best solution.
Ensuring your property is properly protected in the event of an emergency is critical. While looking for 'fire protection companies near me,' it's important to find a company that acknowledges this and takes their role to the next level. At DynaFire, protecting lives and property through leading technologies and quality service while creating valuable relationships has and continues to be our sole mission. 
We have continued to do this for our communities and companies through a variety of fire and life safety services and solutions, including: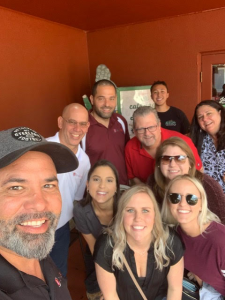 With over seven offices spread across Florida, we are equipped to provide you with the highest quality of commercial fire alarm, sprinkler, security, and suppression systems available.
In addition to our high standard of quality service, skill, and products, our business model expanded to create a better form of monitoring to offer new and existing clients. We created a wireless fire-monitoring network, DynaNet. Three years into developing the network, AES announced that we had built the largest fire alarm only network in the nation.
Don't take our word for it, here's what a couple of our clients have had to say about us. 
"I would like to recommend DynaFire for any project involving Fire Alarm, Fire Alarm Monitoring, Security, Access Control, and CCTV. Sinns and Thomas Electrical Contractors, Inc. has worked on numerous successful projects with DynaFire throughout the state of Florida without any problems and highly recommend them. DynaFire has always completed their work on time, and gone above and beyond our, as well as the General Contractor's, expectations. Their management team is always on top of things for scheduling, and their installation is always professional. We never have to wait on DynaFire during the submittal process, and their knowledge of applicable codes is second to none. If we have a project with DynaFire, whatever their scope is, we don't have to worry about it, and can focus our attention to other matters on the project which is a huge luxury to have.
Sinns and Thomas Electrical Contractors, Inc. would like to express our confidence in DynaFire, and our desire to work with them on future projects. Please feel free to contact me if you have further questions." 
-Mike Seiple, Sinns & Thomas Electrical Contractors
If you're searching for fire protection companies near me and want more information about how we can help meet your fire and life safety needs, contact us today! We look forward to helping you.