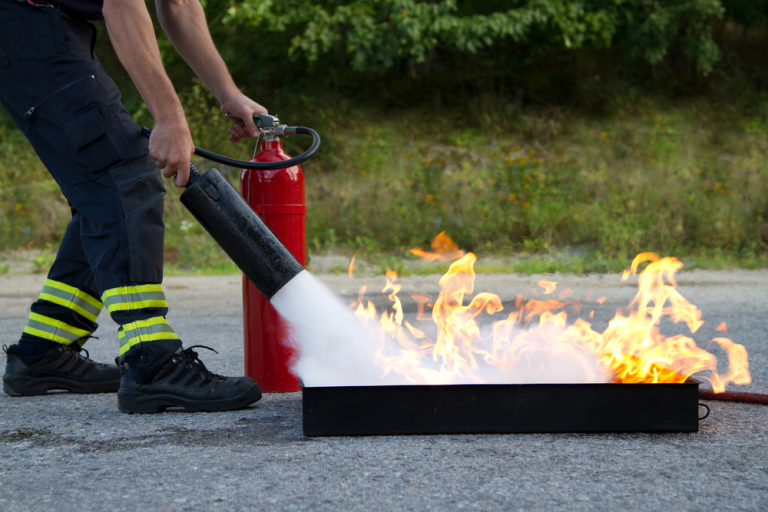 Pompano fire extinguisher maintenance probably isn't a pressing task on your daily to-do list. But, there are a few signs that show you when it should be.
Just because you have safety equipment doesn't necessarily mean it's ready to go. Like most anything, maintenance is required for a properly functioning fire extinguisher when you need it. In fact, the NFPA says that up to 30% of portable fire extinguishers aren't in proper working order. As a Fire & Life Safety company, it's important that we help ensure your systems are both functional and code compliant. While you may want to enforce Pompano fire extinguisher maintenance, it can be a bit challenging to know how or when to do it. Below are three common signs you need Pompano fire extinguisher maintenance and how we can help. 
1. Recent Location Change? You Need Pompano Beach Fire Extinguisher Maintenance
If you've ever moved, then you know how easy it is for property and objects to get a little banged up and damaged. Well, if you've ever changed or moved office and building locations, your extinguisher may have been damaged during the process. They are also susceptible to internal deterioration, such as corrosion to the aluminum or steel which can weaken the integrity of the cylinder over time. 
2. If It's Not Easily Accessible
While it's a good thing that your fire extinguisher isn't being used daily, it also makes it very easy to be blocked by equipment and even neglected. If there is other office equipment or obstacles in its path, it's likely a sign that you'll need Pompano fire extinguisher maintenance. As a side note, you should try to avoid having any office equipment or machinery blocking easy access to your fire extinguishers as they can delay emergency response time.
3. It's Been A While Since You've Shown Your Fire Extinguisher Some TLC
Fire & Life Safety equipment requires routine maintenance to ensure it's ready to go when you need it the most. If your fire extinguisher has collected dust or hasn't been touched in ages, it'd be in your best interest to get it looked at by a professional. Even if the physical extinguisher hasn't been used doesn't mean that it couldn't have internal issues. This is why we're always open to come by and give it the TLC it deserves and needs to meet code. 
If it's been a while since you've had professional Pompano fire extinguisher maintenance, you should contact our seasoned, expert professionals at DynaFire today.