DynaFire Day is an annual event that brings together our entire staff of and some of our vendors. It is a day filled with a lot of learning, awards, and good fun. Each year has a theme, sort of like a prom without any of the teen angst. This year's theme was "Culture of Safety." The theme was woven throughout the day to reinforce the importance of safety being more than a professional practice, but second nature.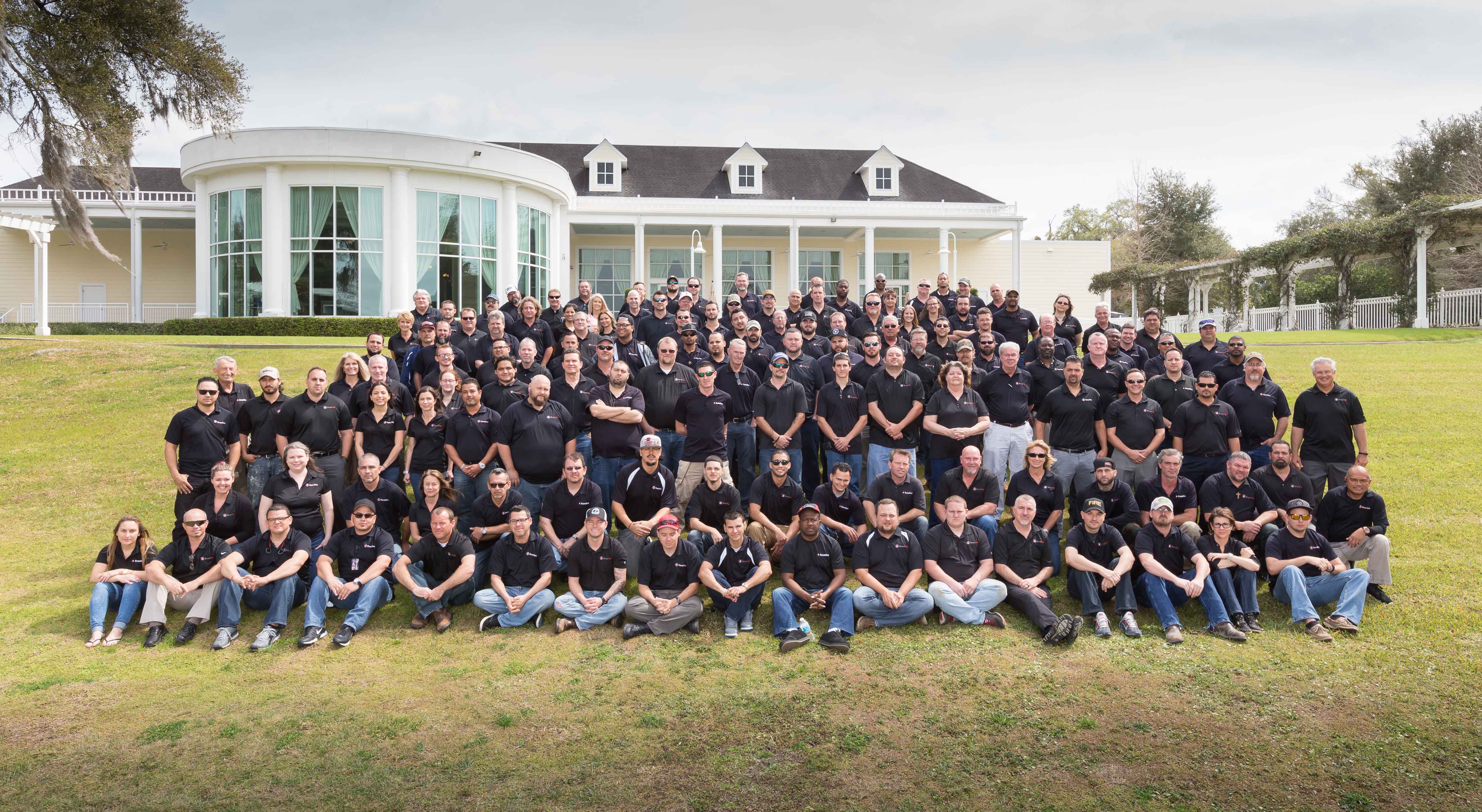 Anyone who has planned an event knows how much goes into it. Getting all of our employees in one location is no easy feat, especially when we are so busy (a problem we are grateful to have). With the addition of 51 employees in 2015, we had to utilize the entire Lake Mary Event Center for the first time. Not only are they a fantastic client, but a wonderful venue.  More room and a couple of changes to DynaFire Day activities, and another year goes in the books as a big success.  
This year saw the first homemade dessert contest which was a reflection of what an eclectic bunch we are. Everything from chocolate covered bacon to a traditional Thai dessert, all so delicious we had a tie for 2nd place! Employees went all out to theme their treats with DynaFire, and everyone appreciated the effort. One even had red velvet cupcakes cascading out of a DynaNet radio! There were cash prizes for the winners and all of us got to vote, it was a win/win.  
Speaking of voting, this year's Department Employee of the Year Awards were all decided by employee nominations. We looked to our DynaFire Family to decide those employees who went above and beyond in 2015. The comradery and support given among our staff is second to none, and it was reflected in this year's winners.
Each year we grow in size and morale. Every DynaFire Day is a hectic event where there never seems to be enough time to thank everyone or acknowledge all the professional and personal accomplishments. Like all great events, the preparation and excitement seem to last so long and then the day flies by. Our organization is humbled to employ such great people who embody what DynaFire is, after all, it is them who make DynaFire great.