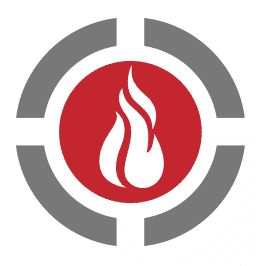 Just about every Verizon customer in the state of Florida lost the ability to make calls due to Widespread Verizon Outages. Some lost the ability to text or use data completely for over 4 hours. It all started right around 5 pm yesterday (June 14), just in time for everyone's commute home. The frustration and worry were rampant, right?
"How will I know if he got the dry cleaning on his way home?"
"I am supposed to meet a friend, but we didn't decide on a restaurant yet."
"What if I get a flat tire or get into an accident?"
"Is my phone is broken!? This is the last thing I need."
The list goes on and varies between slight annoyances to downright panic, depending on what your Tuesday evening looked like.
Do you know what people didn't think about? Their Fire & Life Safety systems. Why would anyone, they just work in emergencies, right? Wrong. Fire and security systems monitored by cellular went dark for the same 4 hours your cell phone did. There was no way for a fire panel or security system to relay anything to a Central Station during that time.
Emergency services can't be dispatched to an incident they don't know is happening.
Considering the timeframe, most businesses were probably closed; owners were putting their valuable property in the hands of their monitoring system. A system that wouldn't work during cellular outages. Scary stuff right?
Are we trying upset anyone? No, we just take Fire & Life Safety seriously. Are we bad mouthing Verizon? Heck no, DynaFire uses Verizon! They have the best network available and provide for all our talk, text, and data needs. Cellular does so many things really well, it just isn't made for fault-tolerant emergency communication, and there is no backup when it fails.
What are we asking of you? Do your research. Look for fault tolerant monitoring, like our DynaNet. Ask questions about what options are out there. Look at what the military and space systems use. Make the best choice for your personal safety and valuable property because when either of those are in danger, you want to be CERTAIN that help is on the way.
Stay safe out there Florida and let us know if you have any questions about monitoring or Fire & Life Safety services.
Team DynaFire