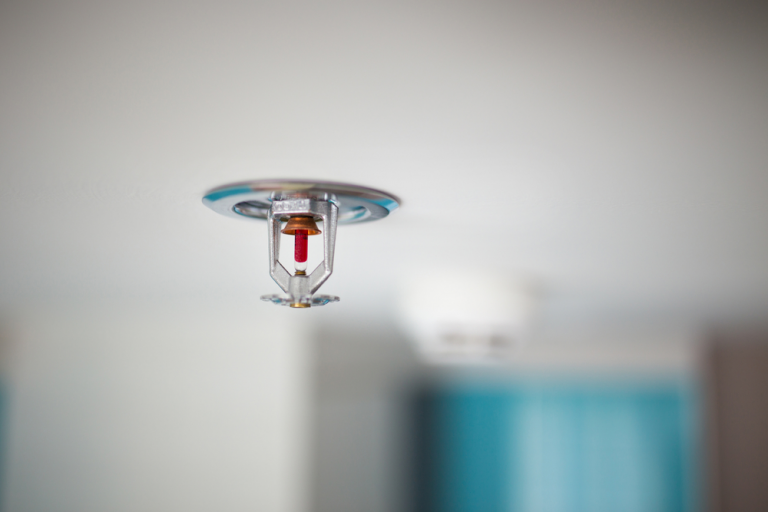 In need of an Orlando fire sprinkler system repair? You hit the Fire & Life Safety jackpot.
We'll Determine The Root Of The Problem
There are many reasons your fire sprinkler system could be acting up. Your sprinkler heads may have deficiencies that are causing them to malfunction or the age of your system could be playing a role in its inability to work properly. It's not uncommon for sprinkler heads to get clogged or covered in paint, which is why it's important to have regularly scheduled Tests & Inspections. 
Regardless, having a well-maintained fire sprinkler system is mandatory in commercial structures and it's our job to ensure our clients' systems are code compliant. Our certified technicians will inspect, diagnose and service all sprinkler systems.  
We'll Test & Inspect
One of our main duties as an Orlando fire sprinkler system repair company is to provide test and inspection services to commercial properties. If you're unsure of whether or not your system needs a repair or replacement, our knowledgable team will assess the situation and let you know the best solution to prolong the life of your investment. 
The most important factor included in this service is ensuring your system is NFPA 25 and NFPA 72 compliant. Wet, dry, pre-action, deluge, and foam-all commercial building sprinkler systems can be handled from start to finish by our qualified team.
We'll Be Back In A Year
In order to guarantee your system is code compliant, the NFPA requires an annual Test & Inspection to ensure you're living your best Fire Safety life. 
The fact of the matter is, if your fire sprinkler system isn't performing at its best, you're putting everyone and everything in your building at risk. And we know that's not something you would want to do. So, get ahead of those 'what-ifs' and make safety a priority. 
For an Orlando fire sprinkler system repair or Test & Inspection, contact us to make an appointment. We even make it easy to manage past and present appointments with our client portal that allows you to keep track of all upcoming appointments and 24/7 access to all past T&I reports and service calls. Feel free to reach out with any questions you may have about our services and solutions!