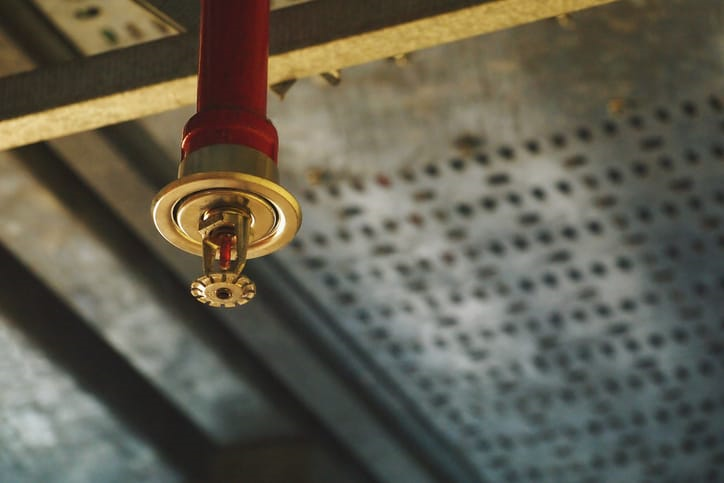 "Sure, Daytona fire sprinkler systems are required, but how much of an impact do they really make?" The answer is that of life or death, Debby.
Here's why. 
They Contain The Fire Before It Gets Out Of Control
When a fire breaks out, there are systems and solutions that can be put in place to warn occupants and the proper responders of the fire, but they don't do anything to contain the situation. For instance, it's important to have a fire alarm system in order to alert employees–  and it would be even better if you had DynaNet monitoring to alert authorities–but without a functional sprinkler system, the fire grows until the fire department arrives. 
As soon as the fire sprinkler heads are heated to a specific temperature, the system will instantly deluge the flame and continue to do so until the fire department turns off the water supply. Depending on the severity of the situation, these sprinkler systems have the ability to suppress the fire before it has a chance to spread or at the very least, slow down the spreading of the flames. 
They Minimize The Chances Of Property Loss 
Investing in high-quality Daytona fire sprinkler systems means investing in the future of your business. The aftermath of a fire can be devasting to a company, especially when fire sprinkler systems don't play an active role in helping to maintain the situation. 
According to Fireline, the combination of sprinkler systems with other fire protection equipment in all buildings reduces property damage by at least 50 percent. There you have it, folks. If you want to protect your business and the home to your employees, updating your fire sprinkler system should be your next move. 
They Save Lives 
If there's any reason to reach out to us for Daytona fire sprinkler systems, it should be for implementing the best and most effective Fire & Life Safety protection. There is nothing more precious than the lives that work to make your business possible, so it's essential to give your employees peace of mind that in the event of a fire, you've done everything necessary to minimize the disaster. 
Whether you're looking for Daytona fire sprinkler systems to replace your current one or to set up your new property, we can be your go-to safety supervisors. Contact us today to schedule an appointment or learn more about the services we offer!