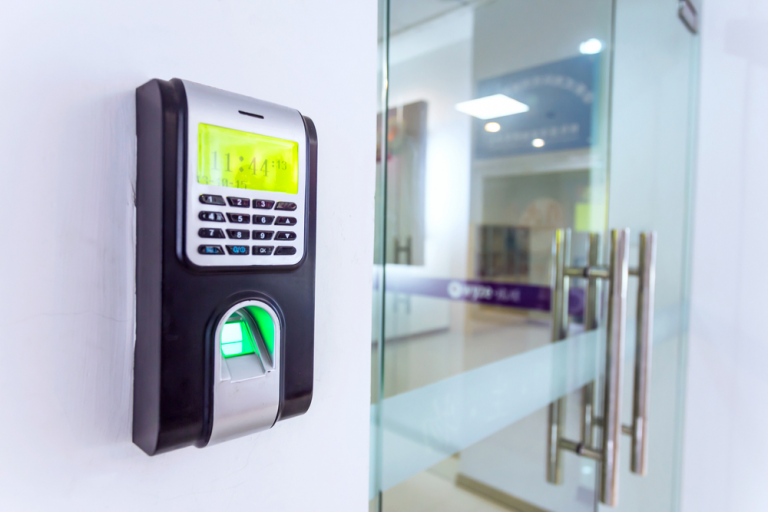 Are you looking for an access control system to maximize security for your business? We're sharing three reasons your building could use one today.
1. To Prevent People From Accessing Your Building Without Your Knowledge
Every business has a different open-door policy. Sure, you may be open to having employees, clients and vendors come in and out during business hours, but that doesn't always stop people from trying to enter without your knowledge. 
This situation could be as innocent as an employee who forgot their computer, but it could also be as questionable as someone stopping by in hopes that someone left a door unlocked. Unmonitored activity in your building can lead to a variety of issues that we want to help avoid by installing an access control system. 
2. To Monitor Who Enters Your Building & When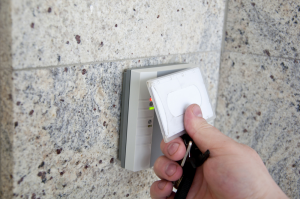 With an access control system, you'll have the option to be notified when people enter your building. Maybe you want to have a better idea of when your employees arrive at work or you've found that things have started to go missing over the weekend. 
Access control can give you that data to better regulate who is on your property. Plus, it's up to you who you give access to!
Whether it be a thumbprint, key card or an app, you're in charge of who you trust to be inside your building at all times. 
3. Increased Automation 
Oftentimes, businesses ask if they can have their access control system open and lock their doors at certain times. Taking this basic measure can increase peace of mind and reduce hassle for business owners. 
And if you think that's cool, we can also regulate the lights and temperature into your system to ensure you're saving energy and money. The year is 2020- it's about time you take these preventative measures all while making managing your business that much simpler for you. 
Get An Access Control System Today!
For more information about an access control system, contact us today! We can set up an initial meeting to explain more about the process and how it can be customized to fit your business and its needs.