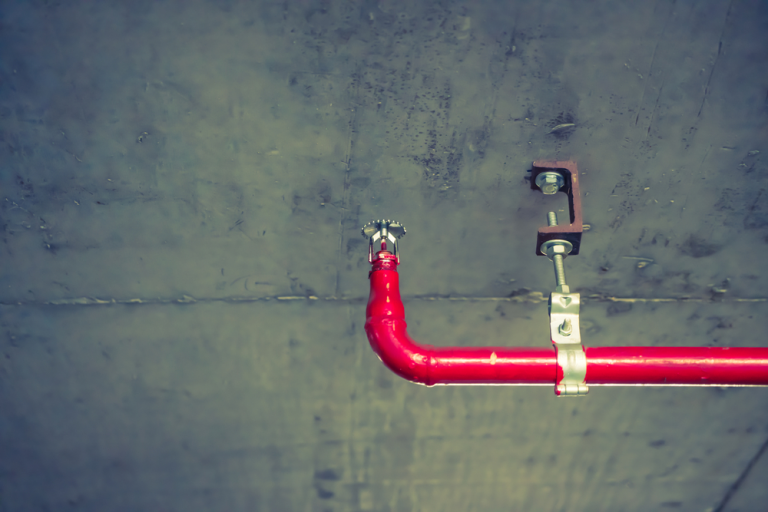 Is your fire sprinkler system causing you trouble? Need to replace it but don't know where to start? Don't fret– here are the steps you need to take to schedule a fire sprinkler repair.
Well-maintained fire sprinkler systems are not only mandatory in commercial structures, but also have the power to save properties and lives. Wet, dry, pre-action, deluge and a foam-all commercial building fire sprinkler repair can all be handled from start to finish by DynaFire's expert technicians. 
Have you noticed your sprinkler systems aren't working properly? Here are the steps you can take to initiate a repair with us: 
Step One: Contact Us To Schedule Your Appointment 
All appointments can be made by email or phone at your earliest convenience.  If you're new to the family, welcome to the Fire Safety fun! You can use our contact form to fill out your information and a DynaFire representative will be in touch with your shortly to schedule an appointment. 
Step Two: Our Technicians Will Assess Your Last Inspection 
In order to best understand the condition of your fire sprinkler system, we'll need to determine when its last inspection was and what took place during it. Our qualified technician will then perform a new inspection accordingly to assess the damage and decide the area needed for a fire sprinkler repair. 
Step Three: We'll Perform The Repair 
Oftentimes, a fire sprinkler repair will require new parts that need to be ordered if we don't have them in stock. The availability of parts can take 2 days to a week depending on our supply, but we'll cross that bridge when we get to it. It's our priority to ensure your systems are NFPA 25 and NFPA 71 compliant, and we'll work as fast as we can do get your system back on track. 
Step Four: Stay Up-To-Date On Your Reports With DynaLink 
First-time visitors must request to create an account, but once you're in– you're in! You can use DynaLink to stay up-to-date on all things Fire & Life Safety. We'll keep your reports, appointments and inspection information within the portal to provide you with easy access. 
If your commercial building is in need of a fire sprinkler repair, follow these steps and give us a call! We're happy to be your go-to source Fire & Life Safety source.