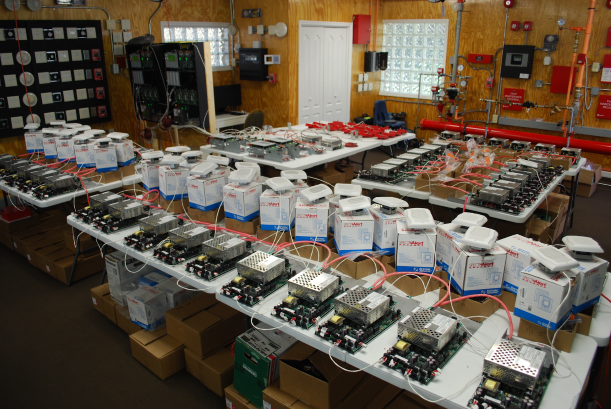 When you need Jacksonville fire protection services, you shouldn't depend on untested providers. With a rich history and track record of providing fire and life safety services, here are five ways that we can help.
Fire protection services encompass a wide range of solutions, including fire suppressant and detection systems. 
Our high-quality products, from proven manufacturers and distributors in the industry, paired with our NICET certified technicians are just two ways that our Jacksonville fire protection services help ensure the protection of life, property, and business for you. 
Over the past several years, our services and solutions range has expanded and given us the ability to design, install, and maintain Fire Safety Systems in large and small businesses.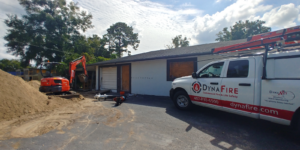 5 Jacksonville Fire Protections Services & Solutions
Design:

Our design phase is an intricate process of integrating client preferences with applicable codes and AHJ requirements.

Installation:

It's important that installation is

done properly the first time to prevent issues from arising in the future. We understand the ins and outs of Fire & Life Safety equipment and how each system needs to be set up to function effectively. 

Inspection:

Working with us allows you access to our client portal,

DynaLink

, where you're able to reference your service history, job types, manage several business locations and review deficiencies and quotes.

Monitoring:

Our

branded wireless mesh network,

DynaNet

, provides fault-tolerant, end-to-end delivery of alarm signals for fire and security systems. It was built with military applications in mind, has been rigorously tested, and meets all UL and NFPA requirements. After its inception,

DynaNet

became one of the first wireless alarm monitoring systems to require no cabling, trenching or wiring, making the installation process minimal and cost-effective.

Maintenance:

Whether performing routine maintenance or responding to a complex matter after hours, our technicians have the skills to address and resolve issues quickly and efficiently.
We understand that every business is different, so we evaluate each of our client's needs and design a service plan based on your facility and budgetary constraints. From structural requirements, all the way down to type of tenant, we have the knowledgeable staff to provide code compliant services to ensure our clients have the very best Fire & Life Safety services, and the proper fire alarm monitoring coverage. Contact us today to inquire about our Jacksonville fire protection services.